HIMALAYA
Ever since the man could walk, he traveled. At first, we traveled to escape harsh climate and find food, but as we evolved, we started traveling for fun. Thus appeared travel destinations and travel guides. As time passed, more and more people started traveling to various locations, for the landscape, traditions and thrills. Here are a few travel locations that are sure to give you your thrills and kicks, but don't trust me – go check them out yourself!
By far the greatest mountain range in the world, the Himalaya have captured the imagination of philosophers, mystics, mountaineers and empire builders from the earliest ancestors of contemporary Hindus and Buddhists to the present day. Although the mountain environment gives a common character to the whole region, each hamlet has its own identity. The villages of the arid high-altitude plateau of Ladakh could scarcely be more different from the homesteads of the monsoon forests of Arunachal Pradesh.
KILIMANJARO CLIMB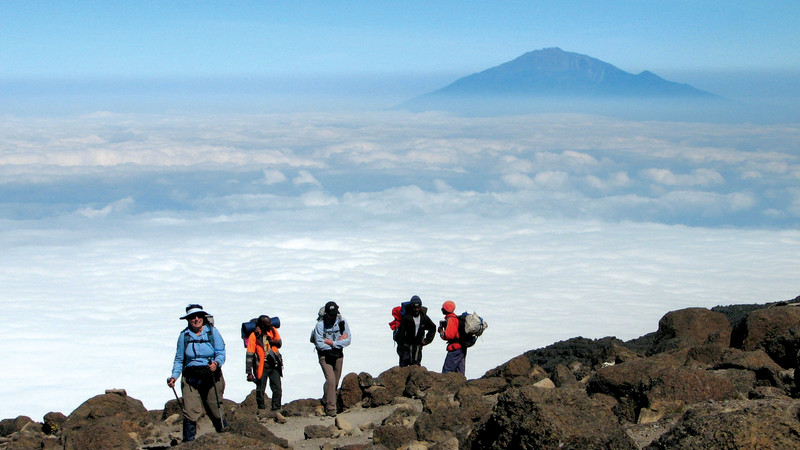 Just three degrees south of the Equator is the 5,895m (19,340ft) high, permanently snow-capped Mount Kilimanjaro, Africa's highest mountain. It offers one of the best opportunities in the world to climb a peak at high altitude without needing technical climbing ability. Any normally fit, healthy person prepared for some physical exertion and exercise should be able to complete the ascent to Uhuru Peak, which involves approximately 70 kilometers of walking in total, and no technical climbing.
TORRES DEL PAINE IN PATAGONIA, CHILE
One may visit the famous Torres Del Paine National Park on the southern edge of the Patagonia Ice Cap as the area is easy to get to from Punta Arenas with transportation of buses, taxis and minibuses. It is possibly the most famous national park in South America. Here you may go backpacking and trekking, or you can join programs to do the mountain climbing as well.
AMBOSELI SAFARI
Amboseli National Park is one of Kenya's most popular parks because of the stunning view it displays of nearby Mount Kilimanjaro, the world's tallest freestanding mountain. When you go on your Amboseli Safari, be sure to get the famous photograph of elephants with the unforgettable views of Kilimanjaro in the background!
Nothing beats the experience of adventure travel, so pack up your backpack and give it a go!